Die Making – Process & Equipment
Every set of dies produced by SKD Tooling Company follows standardized manufacturing and inspection procedures to ensure the highest quality standards are met. Well-defined Program Management procedures with a single-point contact are in place to streamline communication between SKD and its customers. Our Total Quality Management system ensures that customer specifications are followed every step of the way, from design review to tool build to homeline commissioning.
SKD places emphasis on long term partnership with its customers by continuously improving its processes via Customer Satisfaction Feedback and conducting Lessons Learned to enhance customer experience for future programs. Graphics below illustrate SKD's standardized process and equipment for die making.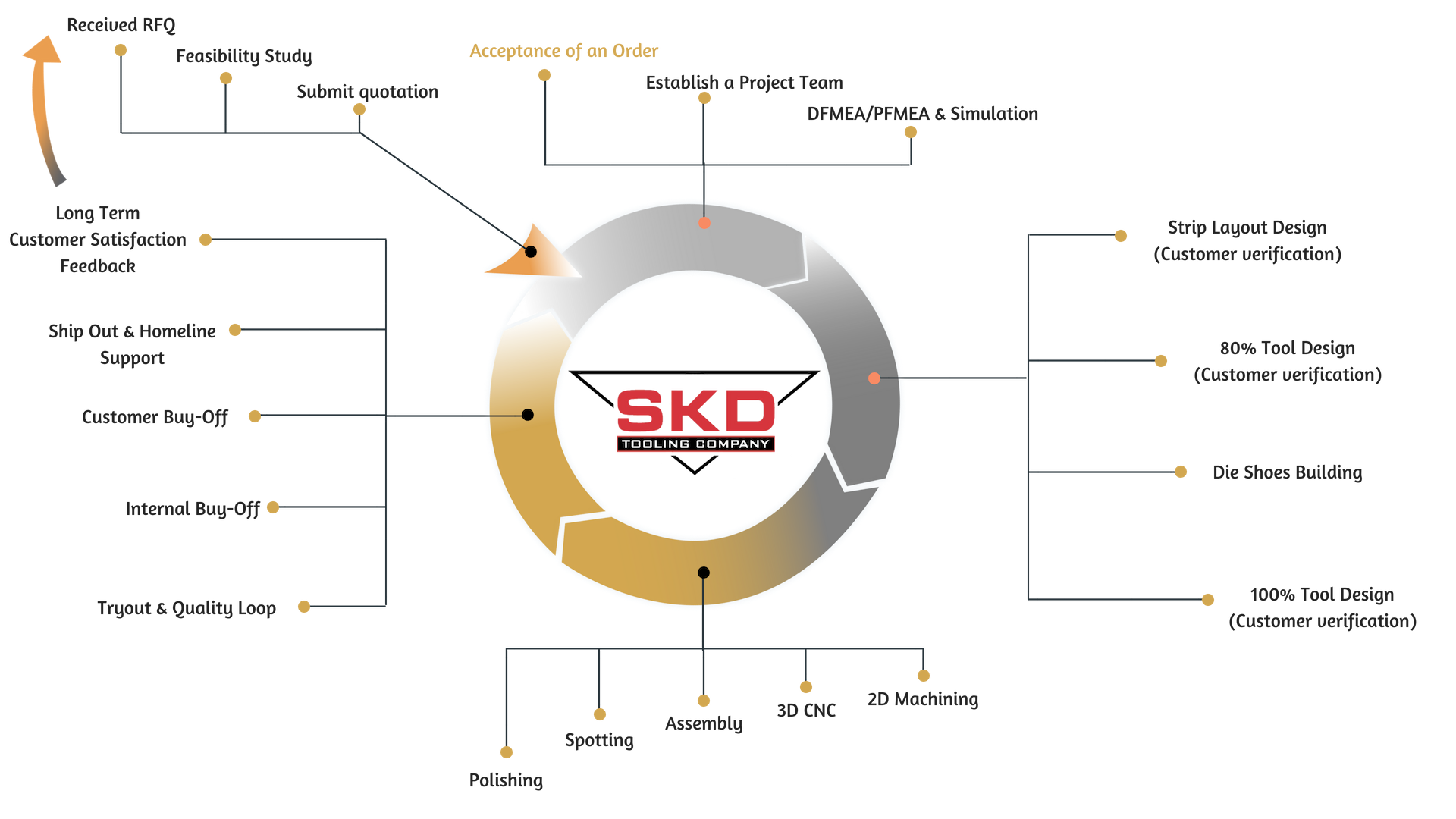 As a certified ISO9001:2015 company, SKD Tooling Company strictly adheres to the highest quality operating standards, a commitment that is constantly reflected by every member within the company.
Try-out Equipment
Inspection Equipment