Your Tool and Die Manufacturer
Since our founding in 2001, SKD Tooling has earned our reputation for manufacturing the highest quality tooling for automotive manufacturers.
SKD Tooling Company is committed to customer satisfaction by providing high quality products at competitive pricings with on-time delivery to its customers in every tooling program. The company has been recognized as preferred tooling suppliers by several major OEM's and has become a renowned tooling supplier to the global automotive market.
Complex Dies Made Simple
Our specialty is to design and build dies to run difficult parts with high strength material and our dies are very easy to service and maintain.
Whether it is a Class A Hood Outer Panel, an Aluminum-Magnesium Skid Plate, or a B-Pillar with Dual-Phase High Strength Material, SKD Tooling Company consistently applies its strong engineering analysis skills and utilizes standardized tool build processes to ensure each and every tooling built by SKD will meet the most rigorous international and/or customized specifications.
SKD dies are built with their serviceability and maintainability taken into considerations. From a simple set of punch and button to a complex triple action cam unit, all standard components are easily accessible/adjustable inside the tool and interchangeable at customers' homeline locations. All die sections are designed and assembled with built-in failsafe features. Our goal is to create excellent end-user experiences for our customers programs after programs.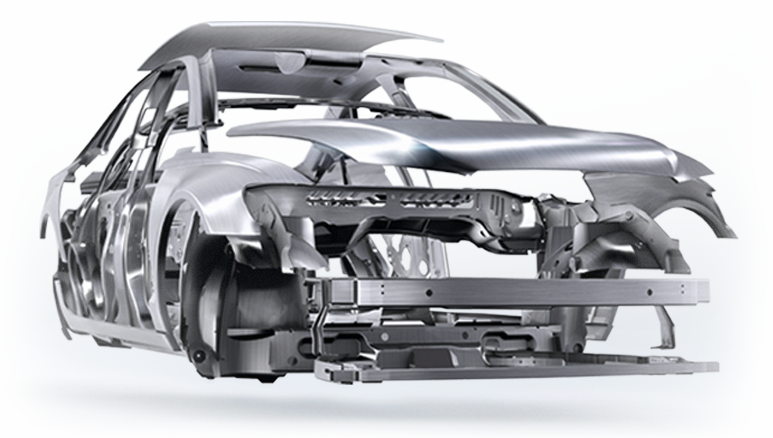 Specializes in Advanced High Strength Steel
Decades of experience with OEM's and Tier One Stampers
Platform launch expertise